Apply Now for the next Story Maps Master Class!
The Story Maps Master Class is for serious screenwriters who are willing to dedicate themselves to writing a winning screenplay for the current spec script market in Hollywood.
July 2013 UPDATE: The current Group Master Class is now full, but I encourage you to contact me to get on the wait list for the next group class or I can check my schedule for a private coaching slot. My newsletter subscribers receive discounts on master classes, so sign up if you haven't already. See the Master Class page for more information and how to apply.
The Story Maps Master Class is a proven screenwriting program that guides you from logline to submission-ready spec script, offering you reliable, detailed notes from:
A teacher with 15 years of experience and extensive film industry credentials
At least two current, working professionals in the movie industry in Los Angeles (Past pro advisors have included managers, executives, coordinators and assistants from major agencies, management companies and major studio-based production companies).

Your fellow writers
That's a lot of notes!
"Dan's class is fantastic. From concept to
execution, his feedback each week has been
a huge help. His industry connections add
another dimension with insight from current
professionals. His format allows you to keep
your own pace and match your own goals.
The group setting is great for the creative
process. I really feel like my writing has improved
in general and the script I'm working on
has been taken to the next level!"
-Mandy Cohen, Master Class student
This is not just another screenwriting class. The goal of this program is to get motivated and talented writers REPPED, SUBMITTED and SOLD.
If you're willing to dedicate to the program, this is the only course out there that sees you through the writing, rewriting, marketing strategy and submission process!
Sign up for my Story Maps Newsletter for $100 off the 8-week class price ($600 for $500) then send me a writing sample asap. See the Master Class page for more information and how to apply.
Good Luck and Happy Writing, and I hope we can work together!
Dan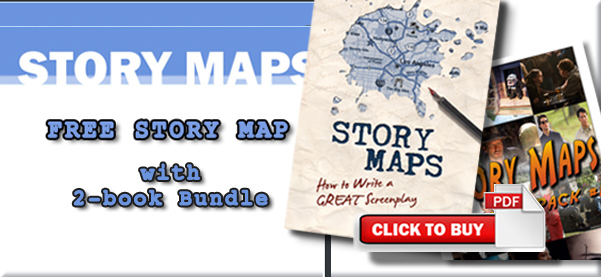 "Dan has a no-nonsense approach to screenplay analysis that cuts through the bull and delivers the goods. A must read for serious screenwriters."

-J. Stephen Maunder, Writer/Director