Return clients always get discounts on my script services.

Get your work in front of industry professionals — managers, producers, execs — in the STORY MAPS MASTER CLASS! Learn more.
Exclusive offer of a FREE BONUS STORY MAP when you buy the Story Maps E-book Bundle: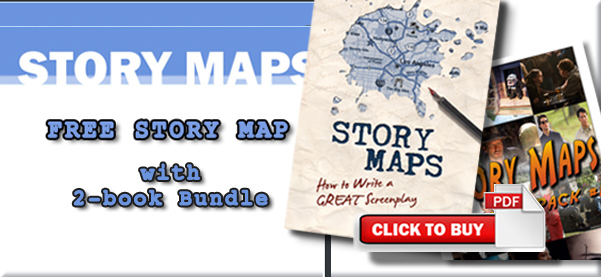 Wrote a TV Pilot and need professional feedback? Check out my TV Pilot Consultation.
Keep up on all upcoming special offers, discounts, interviews and industry news by subscribing to my Story Maps Newsletter for Serious Screenwriters.