"If you are looking for someone who combines expert analysis with incredible credentials and experience, put Daniel Calvisi in your script analyst black book."
-Script Magazine
The Story Maps Master Class is for screenwriters who are willing to dedicate themselves to writing a winning screenplay for the current market in Hollywood. This is an 8-week online writing workshop, taught primarily by private email threads, no live logins required. It is not just a series of video lectures or auto-emailed documents. Every lesson, set of notes or reply comes directly from me to you. I teach it to groups and one-on-one with private clients. You can be anywhere in the world. Please read below for more information, and email me to inquire and sign up.
---
The next GROUP STORY MAPS MASTER CLASS BEGINS SEPTEMBER 10, 2018. A $50 DEPOSIT RESERVES YOUR SPOT. SCROLL DOWN FOR MORE INFO AND A LINK TO BOOK YOUR DEPOSIT.
---
The Story Maps Master Class is a proven screenwriting program that guides you from logline to submission-ready script, offering you reliable, detailed notes from:
A teacher with 20 years of experience and extensive film industry credentials
At least two current, working professionals in the movie and television industry in Los Angeles (managers, execs, producers, pro screenwriters)

Your fellow writers
That's a lot of feedback!
In many online screenwriting courses, you're lucky to get your instructor's notes on ONE assignment. I give you notes every week on every assignment.
"I love how Dan emphasizes the fundamentals of story telling. A great script starts with a solid structure and that's what one learns in Dan's classes."
-Ryu Miyaki, four-time Calvisi client and winner of Amazon Studios Script of the Month $20,000 Prize
"Dan's class is fantastic. From concept to execution, his feedback each week has been a huge help. His industry connections add another dimension with insight from current professionals. His format allows you to keep your own pace and match your own goals. The group setting is great for the creative process. I really feel like my writing has improved in general and the script I'm working on has been taken to the next level!"
-Mandy Cohen, Group and Private Master Class student
"Dan, thank you for your support and professionalism. First of all, I learned so much from your critiques and I  appreciate the way you pushed me to do better all the time. I also now understand more about the business after the critique from the industry advisors. It inspires me to improve myself!"
Max Badier, Private Master Class Student

In the Master Class, you may write alone, but you're never on your own. Whether you're in a group class or working privately with me, I foster a supportive, positive environment that's focused on the craft, the work and the real world, not on theory.
INDUSTRY ADVISORS
I bring in working professionals in the film and TV business to give Master Class writers feedback on their work and targeted advice on navigating the industry. Past pros have included managers, producers, agency assistants, story analysts, pro screenwriters and more.
Our most recent two Advisors were incredibly helpful to my writers. Hollywood veterans at the studio, indie and network level, Jeffrey Reddick and Joe Nimziki gave feedback on loglines and participated in live conference calls with students.
Jeffrey Reddick is the creator of the Final Destination franchise (which has grossed over $665 million at the worldwide box-office). Jeffrey has years of experience in film and television; his credits also include the cult hit Tamara and the award-winning Dead Awake. As a producer and writer, he currently has no less than 9 projects lined up!
Joe Nimziki brings an impressively wide array of experience to the mix. He is a former senior film studio executive involved in several hit films, including Groundhog Day, the Lord of the Rings trilogy, A Few Good Men, Rush Hour, The Birdcage and entries in the James Bond franchise. He is also a writer/director who has directed features and television (The Howling: Reborn and Showtime's The Outer Limits). In recent years, Joe has turned his focus to television as a writer and creator of original series. His pilot Kreskin created a big buzz in Hollywood and landed at Sony Pictures Television with Joe set to Executive Produce alongside Peter Tolan (Analyze This, Larry Sanders, Rescue Me) and with Barry Sonnenfeld (Men In Black, The Addams Family, Pushing Daisies) attached to direct. He is repped by CAA.
With two creative industry veterans on board to advise on your concepts and career, and my 20 years of experience as a professional story analyst, teacher and writing coach, the Story Maps Master Class becomes a must for any developing screenwriter.
"Your course is awesome! This is the first "structure" that I feel comfortable with. You're also very good with feedback and you have a sense of humor that keeps me from taking my writing too serious. I like that. I need that. I think all writers do. You state your observations clearly and professionally without being overly critical. That encourages progress."
-Regina Scott, Private Master Class student

I'm getting a lot out of the Master Class. I've developed a real appreciation for the structure and strategy of screenwriting. Hopefully my "voice" will emerge with more sweat equity. It's been a good investment."
-Steve Frisina, Group Master Class student
Perhaps most exciting of all, for those who complete their screenplay and get it to a high level of quality, an advisor will often read it and consider it for representation or development. Please keep in mind that not every writer in the program completes their screenplay and there is no guarantee of an advisor's evaluation of your completed screenplay. But, at the least, this course gives you exposure that you would rarely get as an unsolicited writer.
GOALS

My goal is to get my writers repped, submitted and sold! The first and most crucial steps, of course, are centered on craft — you writing a great script to blow away the reader. This is a long and difficult process, but an incredibly rewarding one. Once you have that killer spec script, whether feature or television, I can help you to craft a targeted marketing plan to get your script in the doors of studios, networks, production companies, agencies, management firms and streaming platforms.
I can't promise success, but I can promise that I will always work as hard as I can to guide your writing and to expose you and your work to the industry. If you're willing to work hard enough, to develop that BIG IDEA into a GREAT SCRIPT that Hollywood didn't know it needed, then we will work together to build a pipeline that gets you and your material into the right hands.
My Story Maps method is just the way to get you there, and it begins with the eight weeks of the Master Class. In fact, my method is even gaining traction in the industry, being endorsed and used by many top professionals:
"Using examples from some of the most respected shows on television, writers will learn to master the form from outline to Fade Out."
-Hilary Weisman Graham, Writer
(Orange is the New Black (Netflix), Bones (Fox))
"I was looking to both reinforce and challenge what I knew and also what I couldn't yet quite articulate. I found your book on Amazon, loved what I had previewed, and decided to drop the dime. Glad I did. It's an excellent resource."
-Matthew-Lee Erlbach, Writer (Masters of Sex (Showtime),
MTV, Nickelodeon, WWE, Off-Broadway playwright)
"I always get asked – how do you write a pilot? Dan Calvisi has the answers!"
-Sam Ruano, Writer (Killjoys (HULU), Lost Girl (Sony TV), Little Mosque on the Prairie (CBC))
"I've been a fan of your process for a long time now. I follow your Story maps guide quite a bit and I plan to use it on our upcoming show in development at Starz, Executive Produced by Curtis "50 Cent" Jackson."
-Kirkland Morris, Producer (Tomorrow, Today (STARZ))
This is not just another screenwriting class. I'll say it again. The goal of this program is to get motivated and talented writers REPPED, SUBMITTED and SOLD.
It all begins with a great idea. In the Master Class, you begin by workshopping three loglines, two of which you will rewrite, submit to our industry advisors and then story map. Armed with notes from me, the advisors and your peers, you will then choose one concept to turn into a screenplay. I guarantee that you will be surprised by some of the feedback you get on your concepts, as no writer can be fully objective about their own work nor can they predict industry response.
THE STORY MAPS MASTER CLASS INCLUDES:
My e-books, plus bonus story maps.
8 weeks of lectures, assignments and notes from me, a professional Story Analyst with major movie studio experience.
Notes on your work from our current Industry Advisors (managers, producers, pro screenwriters).
Notes from your peers, including your personal "Notes Buddy."
Q&A conference call with the Advisors.
Direct email correspondence with me.
At least one Skype conference with me.
Discounts on future classes and coaching.
Let me throw in one final bonus that you're not going to find anywhere else: GUARANTEED SUBMISSION!
If you can finish a submission-quality script within six months of completing the initial 8 weeks of the course, I will guarantee you a submission to one of my industry contacts, free of charge. No extra fee.
CURRENT PRICING:
GROUP CLASS (3-6 writers) (NEXT GROUP CLASS BEGINS SEPTEMBER 10, 2018)
$600 $550 before 09/03/18
*Note: A writing sample of at least 10 pages in proper screenplay format is required to enter the class. First, you must book a $50 deposit (refundable in full up to 09/03/18) to reserve your spot in this online course.
---
Please send $50 via Paypal HERE to reserve your seat. This deposit is refundable up to 09/03/18. The remaining balance of the course fee is due by 09/10/18.
---
PRIVATE CLASS:
If you have any questions, please CONTACT ME asap.
First come, first served.
LET'S MAKE YOUR SCRIPT GREAT!!
Daniel Calvisi
(About Me)
P.S. If you have not done so already, I suggest you sign up for my free Story Maps Newsletter for Serious Screenwriters, which will keep you up to date on any Master Class news. I will never share your email with any other party.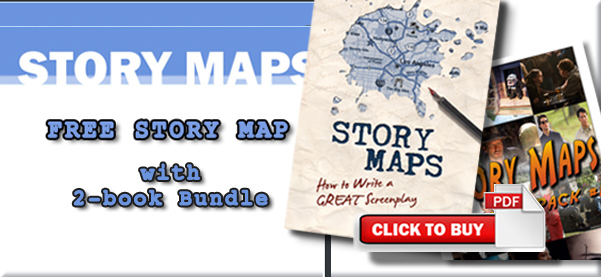 "Dan has created a book that is straightforward and full of valuable insight and guidance for screenwriters at different experience levels."
-Laurie Lamson, Editor, Now Write! Screenwriting
"I've worked in film and television for years and I can say for certain that there is nothing else like Dan's book anywhere out there. His system is truly unique and breaks TV pilot structure down step by step for the first time, using very specific examples from some of the great pilots of recent years."
-Fritz Manger, Producer (A Deadly Adoption with Will Ferrell and Kristen Wiig)