Discover the FIRST and BEST beat sheet for TV pilots! 
STORY MAPS: TV DRAMA: The Structure of the One-Hour Television Pilot by Daniel P. Calvisi is the only book you'll need to learn how to structure a television script, and it has been endorsed by several Hollywood professional TV writers.
"STORY MAPS: TV DRAMA is a handy, practical guide that walks writers through the process of creating a compelling TV drama. Using examples from some of the most respected shows on television, writers will learn to master the form from outline to Fade Out. I wish I'd had this book when I was first starting out!"
-Hilary Weisman Graham, Writer (Bones (FOX), Orange is the New Black (Netflix), Kidding (Showtime))

"I've been a fan of your process for a long time now. I follow your Story maps guide quite a bit and I plan to use it on our upcoming show in development at Starz, Executive Produced by Curtis "50 Cent" Jackson."
-Kirkland Morris, Producer (Tomorrow, Today (STARZ))

"I was looking to both reinforce and challenge what I knew and also what I couldn't yet quite articulate. I found your book on Amazon, loved what I had previewed, and decided to drop the dime. Glad I did. It's an excellent resource."
-Matthew-Lee Erlbach, Writer (Masters of Sex (Showtime), Nickelodeon, MTV, and WWE)
STORY MAPS: TV DRAMA: The Structure of the One-Hour Television Pilot is now available!
Story Analyst Daniel Calvisi brings his Story Maps screenwriting method to television as he breaks down the structure of the one-hour TV drama, citing case studies from ground-breaking hit television shows like GAME OF THRONES, THE WALKING DEAD, MR. ROBOT, TRUE DETECTIVE, SCANDAL, MAD MEN, BREAKING BAD, HOUSE OF CARDS, DOWNTON ABBEY, THE GOOD WIFE, THE AMERICANS, SONS OF ANARCHY, DEXTER, FRIDAY NIGHT LIGHTS and more.
Story Maps: TV Drama was the first book to offer a screenwriter's Beat Sheet for television. This is the structural template for TV pilot scripts that aspiring and professional TV writers have been looking for, in more detail and with more actionable instruction than you will find in any other book. This book gives you specifics like how long each act should be, and exactly where to place act breaks, so your own scripts will look professional and be up to industry standards.
"I always get asked – how do you write a pilot? Dan Calvisi has the answers! Seriously, check him out."
-Sam Ruano, Writer (Killjoys (HULU), Lost Girl (Sony TV), Little Mosque on the Prairie (CBC))

"This book blows all others out of the water! There's no other TV writing book that offers this level of detail when it comes to how to structure a one-hour television drama pilot. I wish I had this back when I was breaking in as it would have saved me a lot of time and effort!"
-Larry Reitzer, Writer (Melissa & Joey, My Big Fat Greek Life, Twins, Just Shoot Me!, Ugly Betty)
The book contains complete beat sheets of 8 ground-breaking pilots:
THE WALKING DEAD
GAME OF THRONES
HOUSE OF CARDS
TRUE DETECTIVE
BREAKING BAD
MR. ROBOT
SCANDAL
MAD MEN
The majority of 1-hour TV drama scripts follow a detailed structural paradigm that is defined in this book in a clear, step-by-step manner. Story Maps: TV Drama also offers definitions of the key terms and formats used in the television industry in Hollywood.
"I've worked in film and television for years and I can say for certain that there is nothing else like Calvisi's book anywhere out there. His system is truly unique and breaks TV pilot structure down step by step for the first time, using very specific examples from some of the great pilots of recent years. An added bonus is the information about the industry, format and terminology that is clearly explained for the new writer to better understand the scripted television business in Los Angeles."
-Fritz Manger, Producer (A Deadly Adoption with Will Ferrell and Kristen Wiig)

"Calvisi has a firm grasp on the nature of the one-hour drama for television. I have little doubt that by following his guidelines and doing your homework, he can lead you to create a great pilot of your own!"
— Jenny Frankfurt, Literary Manager, High Street Management
This book is a great crash course in the format, structure, industry standards and writing methods of Hollywood TV pilot scriptwriters. Writing a teleplay can present a particularly difficult challenge for a screenwriter who is used to feature film screenplay format and structure, but Story Maps: TV Drama offers an easy-to-follow, practical method to write a pilot that adheres to Hollywood standards.
"On one hand, I'm thrilled for you that Dan has written this fantastic new book that will undoubtedly help you structure your original TV pilot. On the other hand, I'm furious at him for not writing it a couple of years ago when it could have saved me a ton of brainpower figuring it out for myself! Perhaps one day I'll forgive him. Perhaps not. But the bottom line is you don't want to learn the hard way like I did. Use Dan's book instead."
-Joe Nimziki, Writer (Creator/EP of upcoming Sony TV series Kreskin) Director (The Howling, Outer Limits) and former Senior Executive for New Line Cinema, Sony Pictures and MGM

"I've turned to Dan for notes on several feature scripts in the past, and this new book is well-timed as the industry makes a huge shift toward television. The information inside is a fantastic primer in developing a rock-solid one-hour TV pilot. I recommend this book to writers as the foundation in creating excellent story structure."
-Richard J. Bosner, Producer (Fruitvale Station, The Manor, Black Bear, Other People, Paint)
Exclusive to this site, you can purchase the e-book below in PDF format, which is the highest-quality digital file you can buy, and you will also get a bonus worksheet to get you started on your own TV pilot.
Some of the benefits of the PDF include:
Works on ALL platforms (PC, Mac, tablet, phone, etc.)
Full color (including screen shots from several popular TV series)
Lightning-fast bookmark navigation
You can print it at home
BONUS: TV Pilot Story Map Worksheet!
Note: Once you purchase via Paypal, click on "Get Downloads" on the confirmation screen to download the files, or use the download link in the confirmation email you will receive from "Story Maps E-Books."
Buy Paperback and Kindle
on Amazon:
"Daniel Calvisi does an expert job of breaking down the structure of television pilots in a way that's not only easy to understand, but can be easily applied to one's own work. He uses references that are current and offers clear, succinct advice for novice writers which also serves as a great refresher for professionals. If you're thinking of writing a TV pilot, read this book first! It may save you a lot of time in fixing structure problems later."
-Christine Conradt, Writer/Producer/Director of over 50 movies for television (Lifetime, Hallmark, UPtv)

I really hope you enjoy the book and I am open to any and all questions and feedback — please feel free to email me at any time.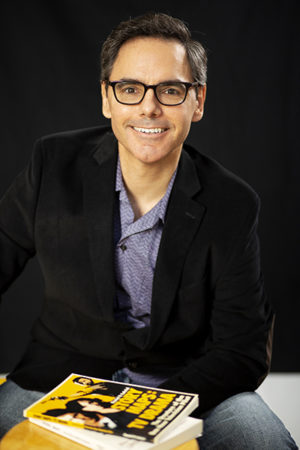 Good luck and happy writing!
Dan Calvisi
P.S. If you are also interested in my Story Maps books on feature film screenwriting, with an exclusive discount bundle deal, go here.
P.S.S. To be notified of any future Story Maps TV Pilot news, subscribe to my Story Maps Newsletter for Serious Screenwriters HERE. (I rarely send out newsletters and I will never share your email with any other party.)